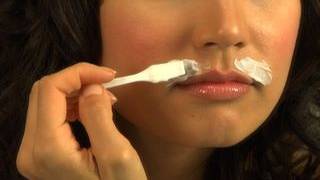 You can buy cream bleaching creams that are mixed with an activator and then applied to the facial hair.You cannot use cream bleaches on eyebrows or anywhere near your eyes – if they get in your eyes, you can go blind. Some people may experience facial redness or sensitivity from bleaching, so it's a good idea to do a 24 hour test patch first. But if the bleach doesn't bother your skin, and if you use it weekly, you'll not only be rendering facial hair more invisible, after awhile it will become fragile and start to break off, lessening its appearance even more.
LIPSTIQ participates in various affiliate marketing programs, which means we may get paid commissions on editorially chosen products purchased through our links to retailer sites.

© 2020 Vijandren Ramadass. All Rights Reserved.