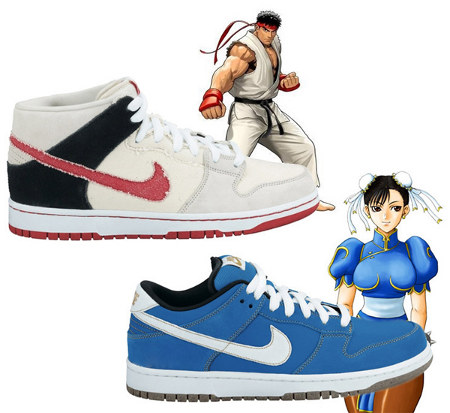 Look at what we have here today, Street Fighter II inspired sneakers from Nike! Don't worry, there won't be cheesy looking buns like those on Chun Li's hair or karate outfits like Ryu, in fact, they look rather normal except for the colors that are somewhat similar to the Marvel game characters. Too bad they only have Ryu and Chun Li inspired sneakers, would be interesting if they had the entire collection.
(Source: Geekologie)
LIPSTIQ participates in various affiliate marketing programs, which means we may get paid commissions on editorially chosen products purchased through our links to retailer sites.

© 2020 Vijandren Ramadass. All Rights Reserved.