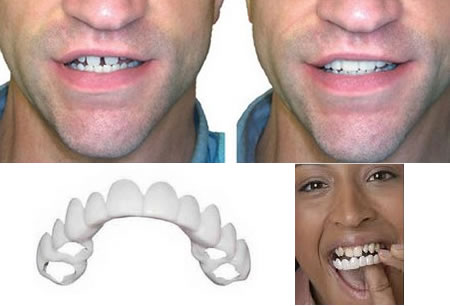 I think it's safe to say that the dentist is the last place anyone would want to visit in their entire lifetime, not only do they come with expensive bills and awful pain, the drilling is enough to make you go insane. Here's a solution for those like me with awful teeth – a Snap On Smile that can instantly give you the perfect white smile. All you have to do is just snap them on, no prepping, no injections and no adhesives needed. Unfortunately, when things seem too good to be true, they usually are. This Snap On Smile costs a whopping USD$1,000; for over RM3,000, I'm sure you can get a couple of your front teeth fixed rather than relying on a temporary solution.
(Source: Gizmodiva)
LIPSTIQ participates in various affiliate marketing programs, which means we may get paid commissions on editorially chosen products purchased through our links to retailer sites.

© 2020 Vijandren Ramadass. All Rights Reserved.