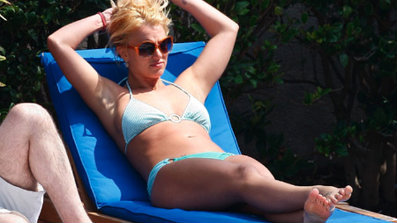 So you hear news about girls being sexually harassed by their male colleagues, bosses and such, who would've thought that famous celebrity Britney Spears could be one of them! No, she did not get sexually harassed, instead, her former bodyguard, Fernando Flores, has filed a sexual harassment lawsuit accusing her for seducing him by parading nude in his presence and even engaging in "vigorous sexual relations" in front of him. On top of that, he also accused her for causing him emotional distress with her violent quarrels with her boyfriend, vulgarities, having sex and swearing in front of her children, and even swearing at him, threatening to fire him if he fails to bring fetch her drinks. Read more about the suit which was obtained by TMZ here. Think she's so irresistibly hot that all men would want to go to bed with her? Well, I guess not.
LIPSTIQ participates in various affiliate marketing programs, which means we may get paid commissions on editorially chosen products purchased through our links to retailer sites.

© 2020 Vijandren Ramadass. All Rights Reserved.