This Pen-is More Suitable for Women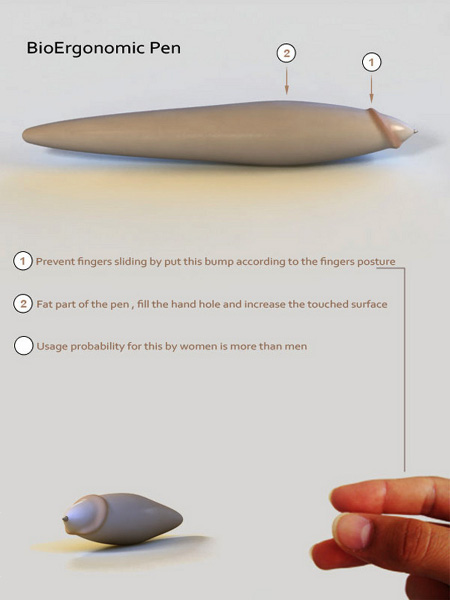 I hardly write with a pen and paper anymore, which probably explains my horrendous handwriting, but do you know what type of shapes are pens supposed to be so that they're best fitted for your hands? Like a wiener and no this is not a joke. This BioErgonomic pen here that looks awkwardly similar to a penis is purposely shaped this way to be more ergonomic to use.
"This BioErgonomic pen is shaped to better fit in the hands. The squatter base helps it rests between the fingers and that bump keeps it from slipping. Designer Mohsen Tafazzoly admits "usage probability for women is higher than men."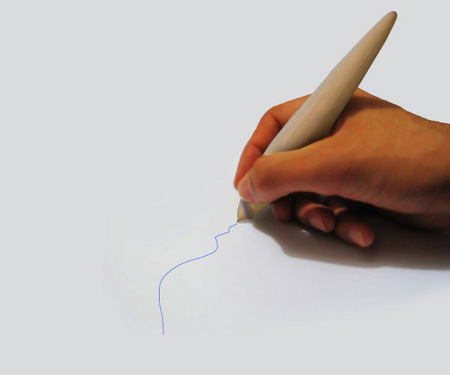 Add in a vibrator and I'm sure it'll be more appealing to those women, I hope the ink doesn't leak or will it come with a rubber skin?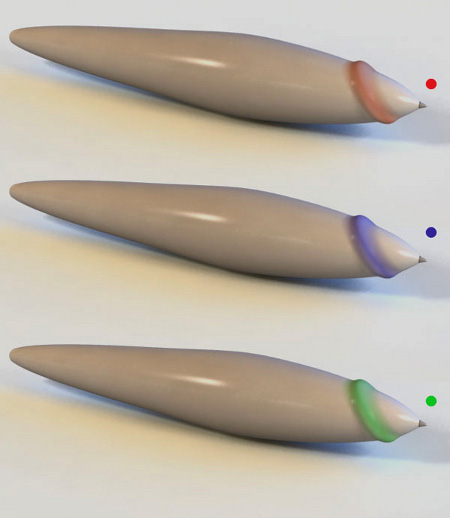 (Source: Geekologie)