No Botox for Teri Hatcher?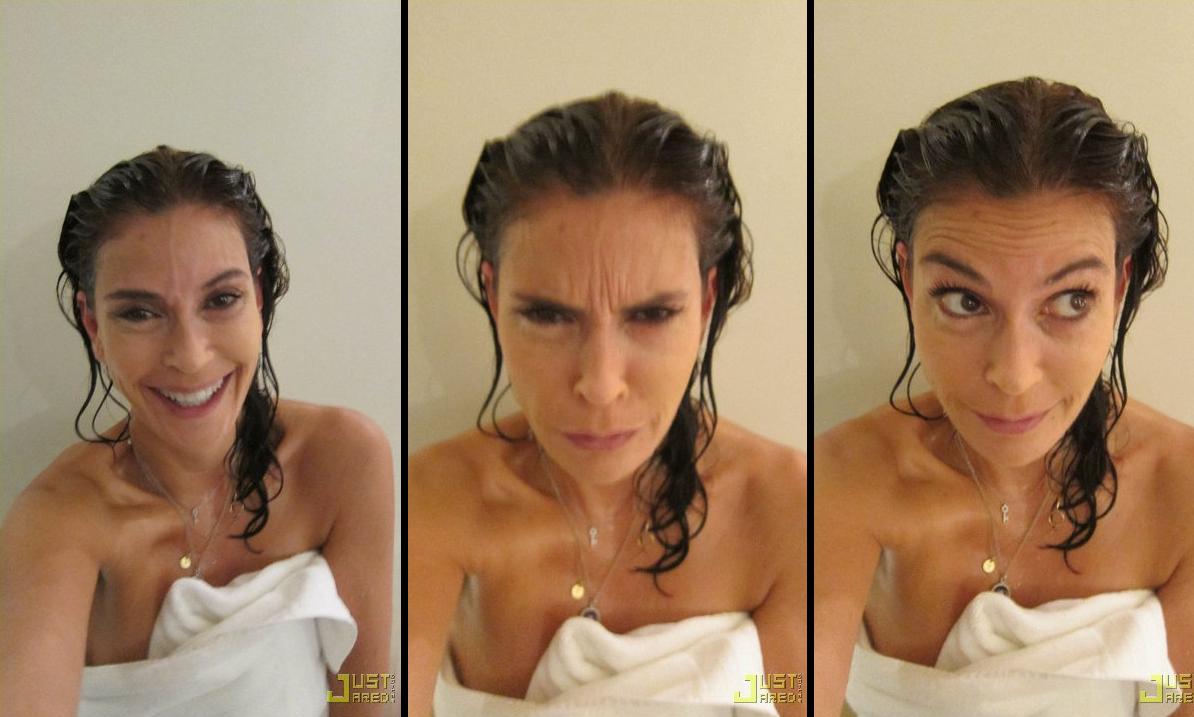 Tired of being rumored to have done plastic surgery, implants and Botox, Teri Hatcher finally stood up, went to her bathroom, stripped, wrapped herself in a towel and took pictures of the real her. In the images she posted on her Facebook pages, the 45-year old actress showed off the wrinkles on her forehead when frowning, eye bags on her bare face, laugh lines at the corner of her mouth, and naturally thin lips.
"Love it or hate it, my face that is, [it's] no surgery, no implants… no matter what 'they' say. Decided I'd shoot myself in to reveal some truths about "beauty" and hope it makes you all easier on yourself. Did I [ever] toy with fillers or Botox over the years? Yes. Tell me does this look Botoxed to you? Yes I am alone in my bathroom naked in a towel on behalf of women everywhere trying to make a point. Women YOU ARE BEAUTIFUL." – Teri Hatcher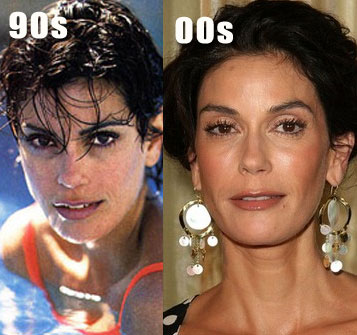 Did she really go through plastic surgery and such in this photo or was it just the beauty of makeup and photo editing software?
(Source: Just Jared, Awful Plastic Surgery)