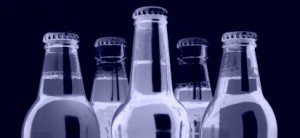 No, I am not talking about the "other" implications of that title; what I'm referring to is washing your hair with the golden bubbly called beer. Beer is used to bring life to your hair, making it soft and clean.
Next thing you probably will ask is why would you want to make your hair smell like a brewery? Actually, your hair won't smell like beer if you mix one part beer with three part water. Basically, you just need to shampoo your hair, and after rinsing off the shampoo, pour the beer on your hair and massage it in. Leave it on for about 2 minutes and then proceed to wash it off. You can decide whether to put a light conditioner or not, depending on how fine your hair is. If your hair is coarse, preferably use a little conditioner.
There isn't a proven effect of beer on hair, but so far, many users have said that it does bring out the shine and make your hair look fresh again. Guess, this will be a good use for that can of beer that has been expired and sitting in your fridge – that is if you haven't drank the whole crate yet.