The Jenner sisters in Kardashians making it big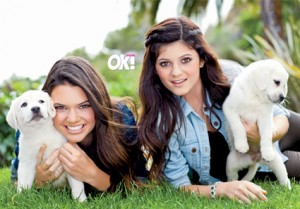 If you've watched Keeping up with the Kardashians, you'll remember the little girls Kylie and Kendall Jenner as the kids who try to be in the spotlight although they're still really young. Well, not anymore! The sisters were featured in the latest issue of OK! where they were seen having mock pillow fights, getting cosy with puppies and talk about fame, family and fighting.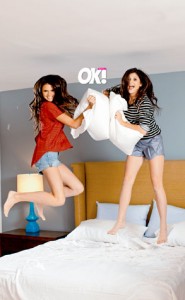 Kendall, age 14, admits that doing the show has made her more confident and expressive as she has always been quite a shy girl. Kylie, age 13, says that she and her sister do fight and argue a lot but they are the best of friends just like the rest of the siblings. Did it seemed that way in the show? I remember more fighting though.
(Source: eOnline)