M.I.A. calls Lady Gaga a "mimic", thinks Sri Lankan government is out to get her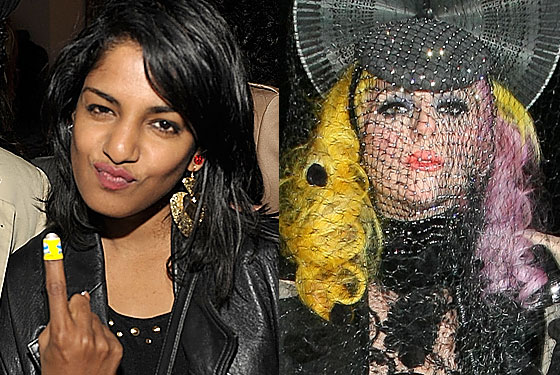 Here's a fun fact for you: it turns out that Brit pop star M.I.A. doesn't think very highly of Lady Gaga, and she ain't keeping mum about it either.
In fact, in a recent interview with NME, the multi talented M.I.A. didn't think twice about ripping Gaga a new one and called out the American songstress on several different issues. Here's one of our favorite quotes from the interview:
She (Lady Gaga) models herself on Grace Jones and Madonna, but the music sounds like 20-year-old Ibiza music, you know? She's not progressive, but she's a good mimic. She sounds more like me than I f****** do!
Don't worry though, because the short interview does eventually go beyond Gaga bashing. M.I.A. also talks about some of the hardships that she's faced recently with the Sri Lankan government, makes her disdain towards hipsters known, and also spots out some upcoming artists for the year 2010. Head on over to ONTD for the full interview.