Movie Contest: Cowboys & Aliens. "Yee-haaaaaw!"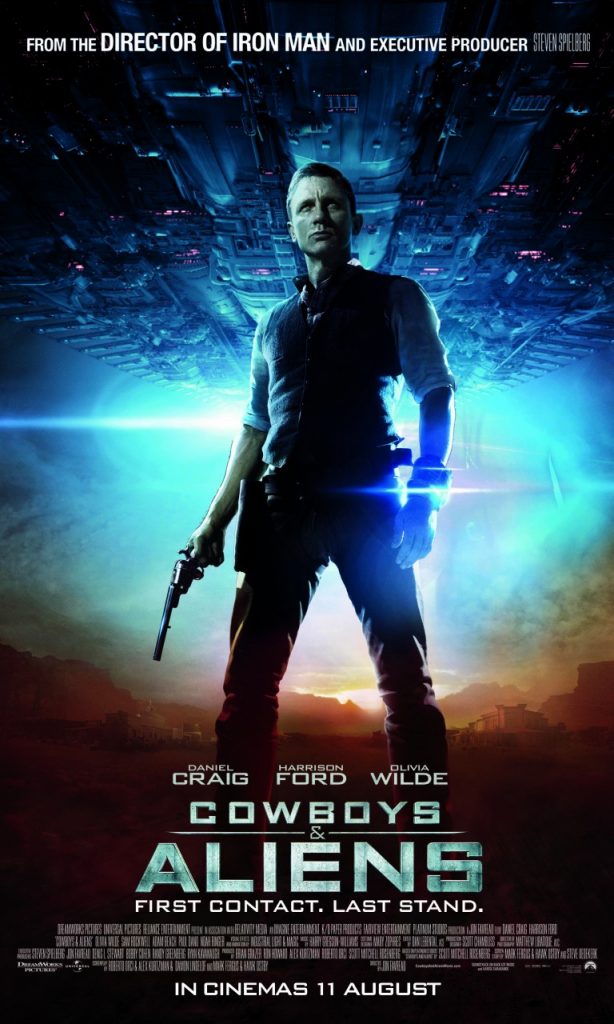 It's 1873 and a stranger named Jake Lonergan (Daniel Craig) stumbles into Arizona with no memory of his past except for a mysterious shackle encircled around his wrist. He then staggers into the town of Absolution and unluckily for him, the people of Absolution don't welcome strangers. As a matter of fact, none of its people dares to move unless ordered to do so by their iron-fisted Colonel Dolarhyde (Harrison Ford).
The town lives in fear.
Eventually, Jake discovers that he's a notorious criminal wanted by many people – including the much feared Colonel Dolarhyde. What's worse is that Absolution would face an even greater threat when the town suddenly comes under siege, out of nowhere!
And then..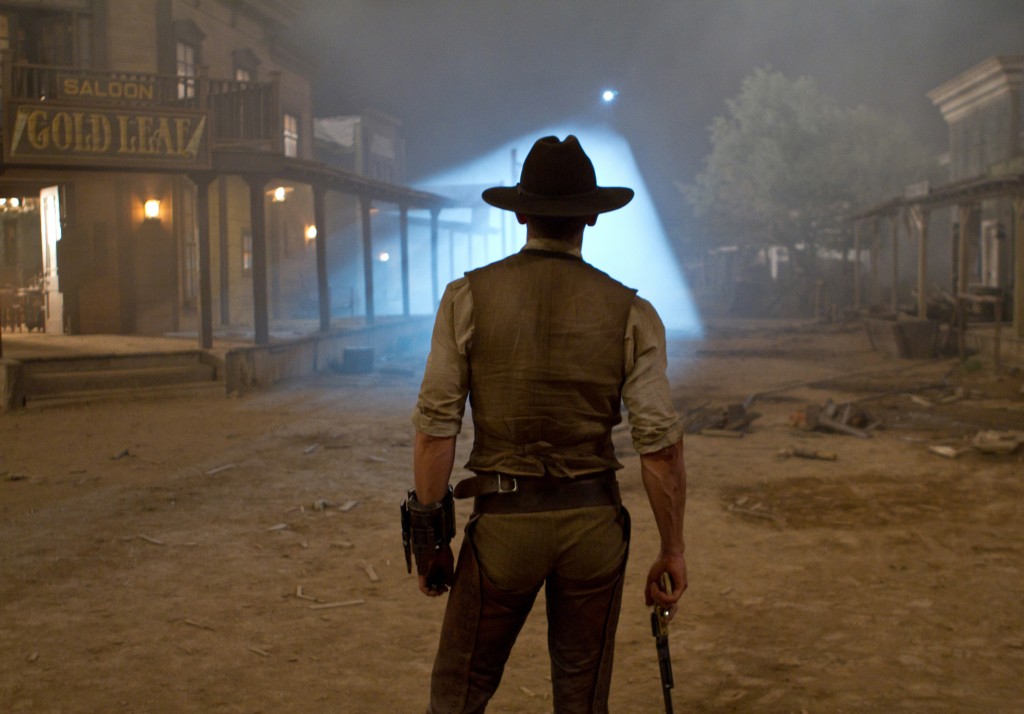 Wouldn't you like to find out what happens next? How one wanted criminal will, ironically, be the one to save a strange town?
If you'd like to be one of the first few people to catch "Cowboys & Aliens" when it hits the silver screens on the 11th of August 2011, drop us an e-mail at submit@lipstiq.com and tell us what kind of attack the town of Absolution faces in the movie.
Hint: it's all in the name, and in the trailer.
Winners stand a chance to walk away with:
1. 3x limited edition "Cowboys & Aliens" USB Flash Drive worth RM300 each.
2. 3x limited edition "Cowboys & Aliens" mugs worth RM200 each.
3. 10x pairs complimentary movie passes worth RM24 each.
Terms and conditions:
1. Please state your full name, IC number, e-mail address and contact number in your contest entry.
2. Winners will be contacted via e-mail or phone.
3. Submissions close on the 1st of August 2011.