Shopping Contest: They'll take you to Hong Kong!

Hong Kong has always been one of Asia's more affordable and impressive shopping destinations. A fashionista hub and a "brands" galore, it is truly like no other. "Mad shopping" would be the correct term. As a matter of fact, both Hong Kong's population and tourists alike all have one thing in common – their insatiable desire for shopping.
The combination of shopping, entertainment, shopping, cultural experiences, and shopping (shopping!) has made Hong Kong one of the hottest summer destinations in the region. Which is why the Hong Kong Tourism Board (HKTB) is once again, bringing back their "Visa go Hong Kong Super Shopper" contest.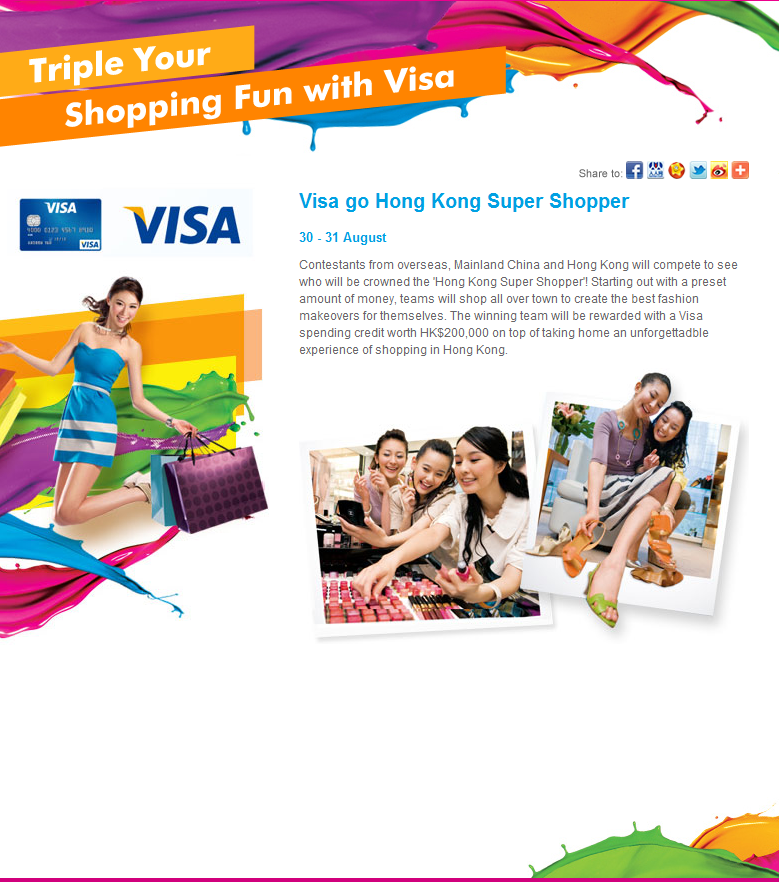 Jointly staged with Visa (and our ntv7 Bella), here's your chance to swing by and explore the wonderful shopping hotspots like Kowloon to New Territories, Causeway Bay, "Tsim Sha Tsui", and "Mongkok" where you will experience firsthand, themed shopping streets and funky boutiques. To be honest, you might as well travel with an empty luggage (or two) because you would need all that space to lug your variety of bags, shoes, accessories, and all other apparel home.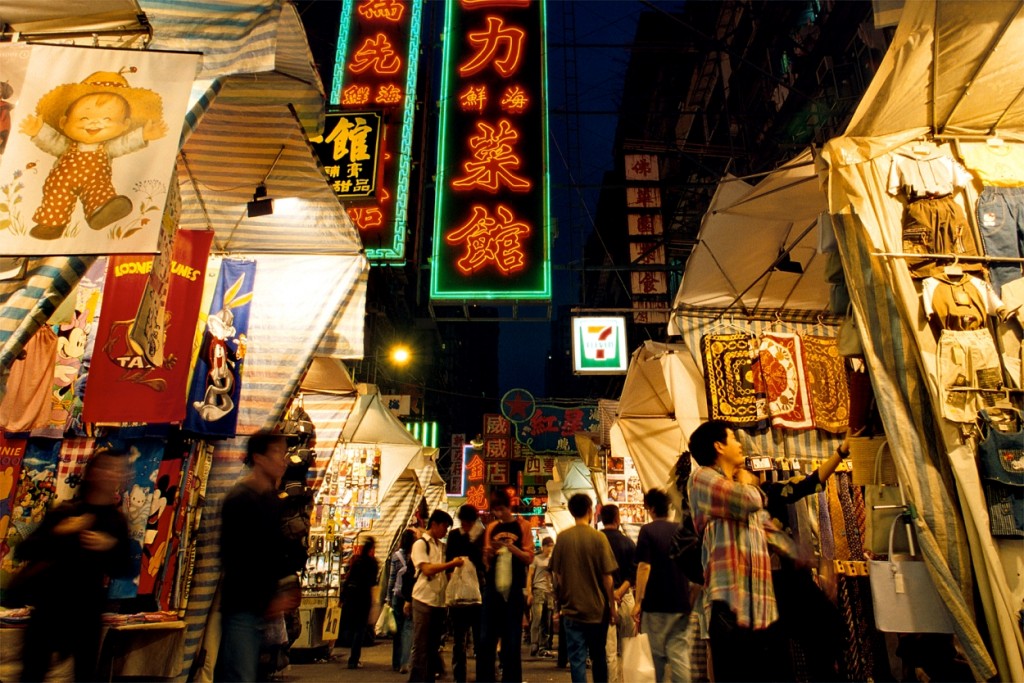 The best part is, it's an all-expenses paid trip.
That's right. Free. Of. Charge!
Do you want to be the lucky Malaysian team to bag this chance-of-a-lifetime opportunity to win the "Visa go Hong Kong Super Shopper" contest? Here's how:
1. Take a "before and after" fashion makeover photo of yourself and your team member in your most creative fashion style and pose. Remember to smile!
2. E-mail your "before and after" fashion makeover shot to HKsupershopper@gmail.com before the 30th of July 2011.
3. Be patient and await the good news with fingers crossed!
We'll be keeping ours crossed for you too. Good luck!