Zahara Jolie-Pitt's Biological Mother Wants To Reconnect With Her
Angelina Jolie, mother of five, adopted her first daughter, Zahara Jolie-Pitt, in Ethiopia, July 2005, at just 6 months old.
12 years later, Mentewab Dawit Lebiso, Zahara's biological mother, speaks up to the DailyMail and explains that she's seriously hoping to be a part of Zahara's life.
"I just want her to know that I am alive and here and long to be able to speak with her," Lebiso said. "I do not want my daughter back but just to be in contact with her and be able to call her up and talk with her."
"Angelina has been more of a mother to her than I have ever been," she said. "She has been with her since she was a baby, but that does not mean I do not miss her. I miss her all the time. I think about her every day and long to hear her voice or see her face. I know when she has a birthday, but I am sad because I can't celebrate it with her. I would so much want to celebrate with her on her birthday and other special days."
She continued, "I would like Zahara to know she has a mother who loves her as much as Angelina. I know her life is with Angelina is in another country and she speaks another language than me. She has a life that I could never give her, but I would still like to have some contact. I would like to see her face. She has grown into a beautiful woman, and I am so proud of her. My heart bursts because I am so proud."
Lebiso further ended her plea to Jolie with "We all die sometime and before I die I would like her to know about me and that she has family here in Ethiopia. I want to ask Angelina to let me speak with her. I do not think it is too much to ask."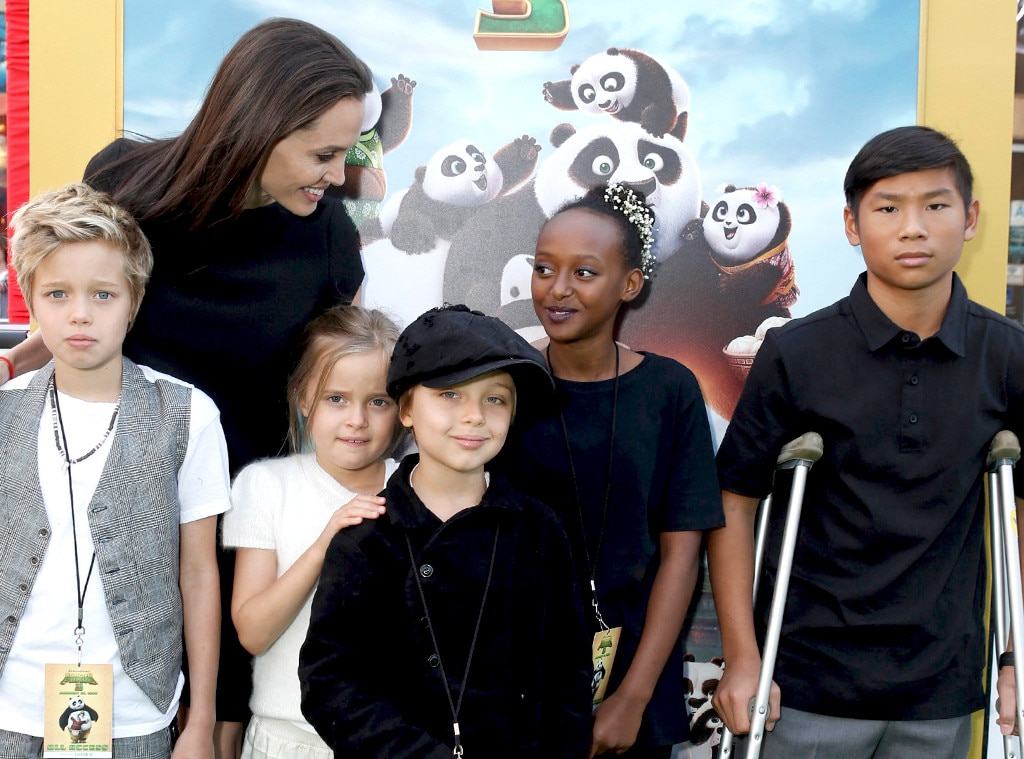 Lebiso's plea comes in the heat of Jolie and Brad Pitt's divorce and custody battle over Zahara, 12, and five of their other children, Maddox Jolie-Pitt, 15, Pax Jolie-Pitt, 13, Shiloh Jolie-Pitt, 10, Knox Jolie-Pitt, 8, and Vivienne Jolie-Pitt, 8. Though the couple are tied in a voluntary temporary custody agreement, the official custody arrangement is still in the works and has rapidly become a very public matter.
After Jolie filed for divorce, federal and local authorities investigated allegations that Pitt was abusive toward Maddox on a private flight. Pitt was later cleared of any wrongdoing. Meanwhile, last week, Pitt and Jolie released their first joint statement together since their divorce news, explaining that they'd be moving forward in a private forum.
"The parties and their counsel have signed agreements to preserve the privacy rights of their children and family by keeping all court documents confidential and engaging a private judge to make any necessary legal decisions and to facilitate the expeditious resolution of any remaining issues," their statement read. "The parents are committed to act as a united front to effectuate recovery and reunification."
[Source]
LIPSTIQ participates in various affiliate marketing programs, which means we may get paid commissions on editorially chosen products purchased through our links to retailer sites.

© 2020 Vijandren Ramadass. All Rights Reserved.